Reminder NO SCHOOL Monday September 25th for our teachers Professional Development Day.
It's Football Friday!!!! Highschool is playing Alberton High at 7pm. Junior High is playing Twin Bridges at 4pm! Good Luck guys! Go Wolverines!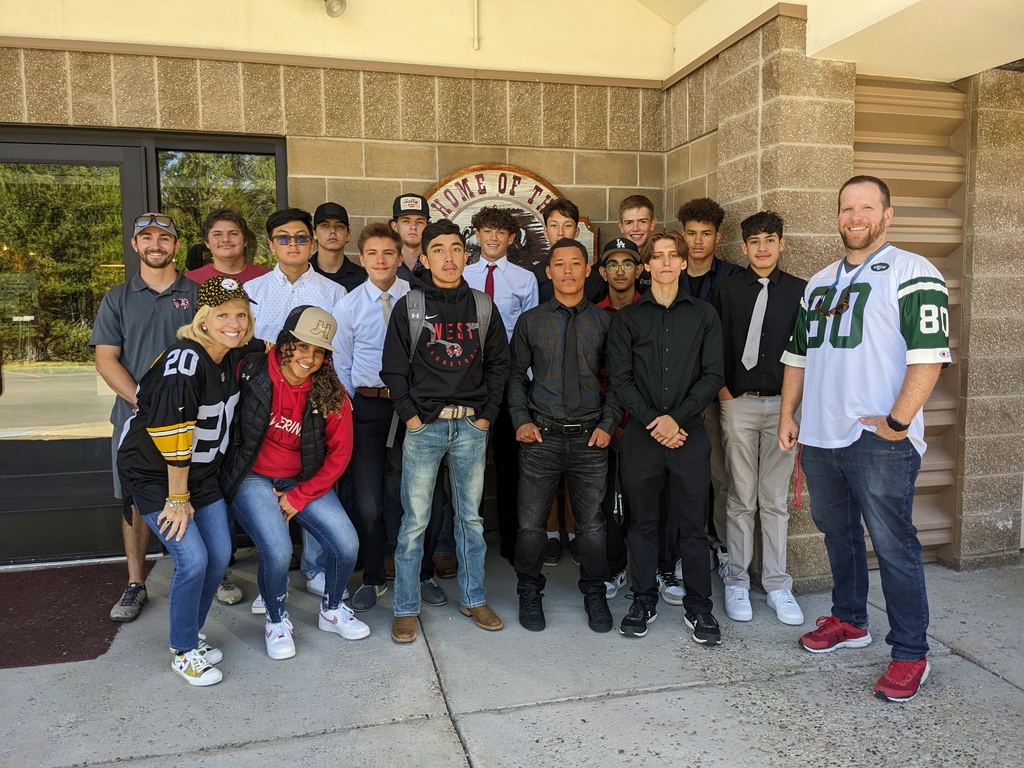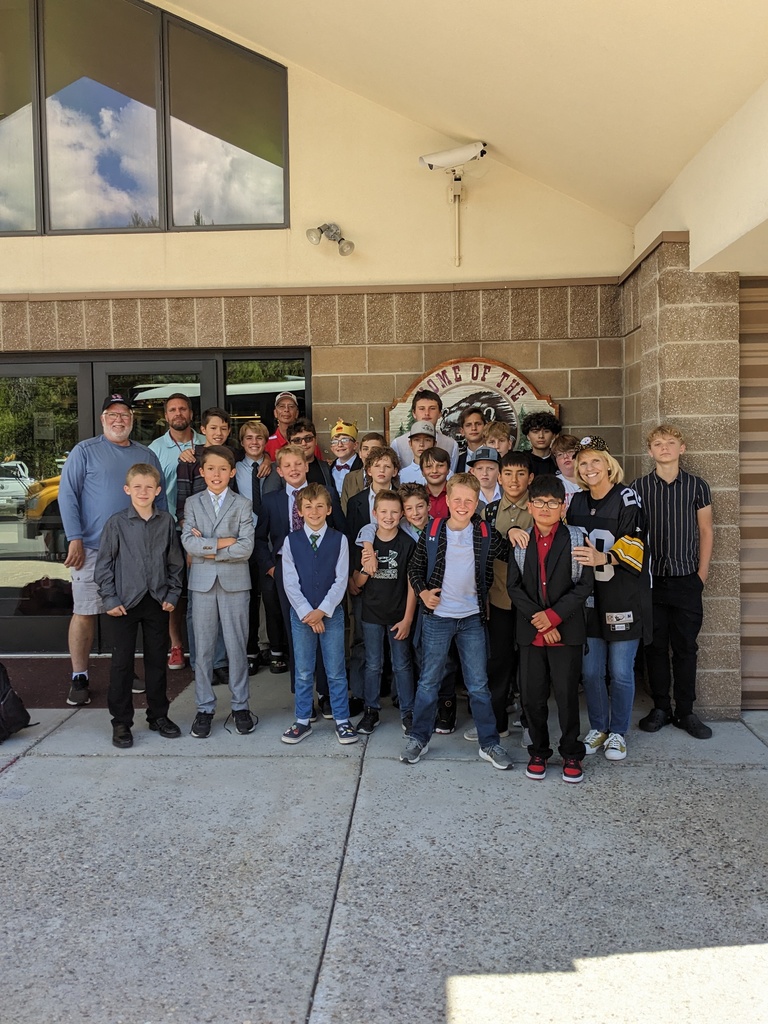 The summer heat showed up, we found a fun way to cool down during Summer School. Dr. Debra Fountain even joined in on the water day fun!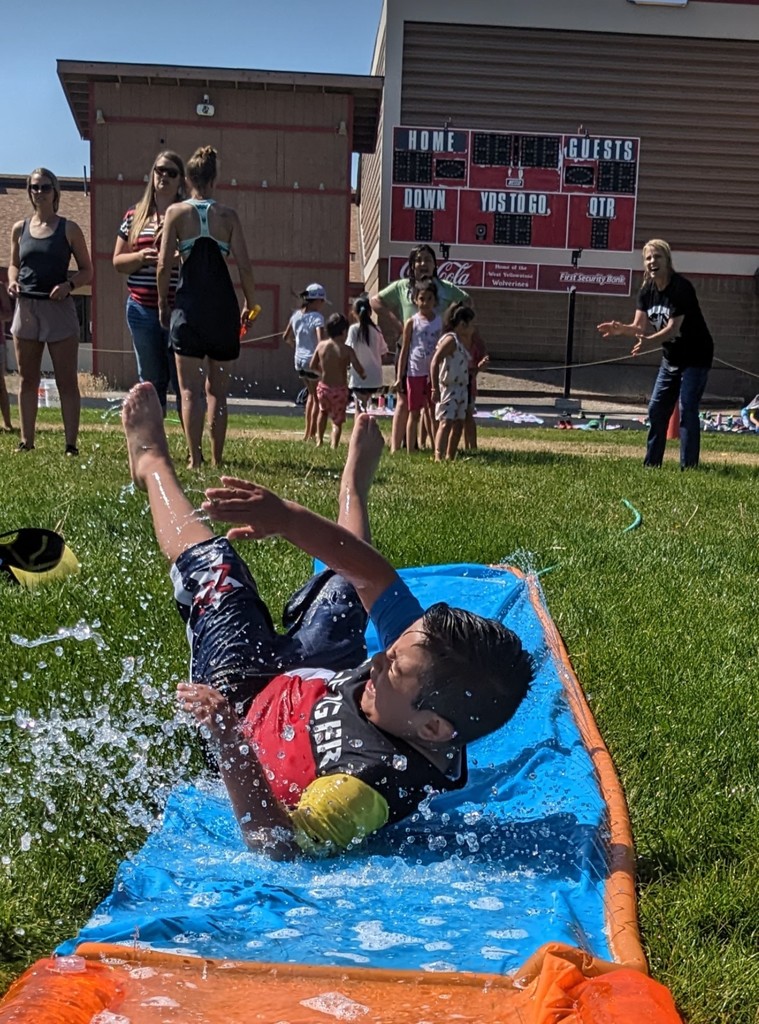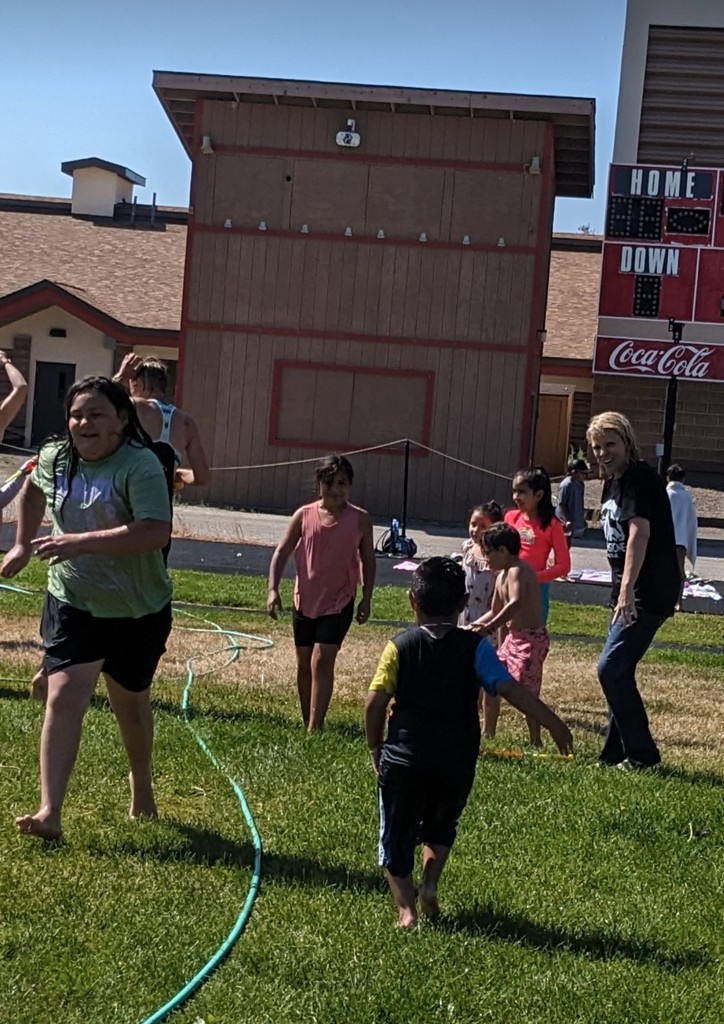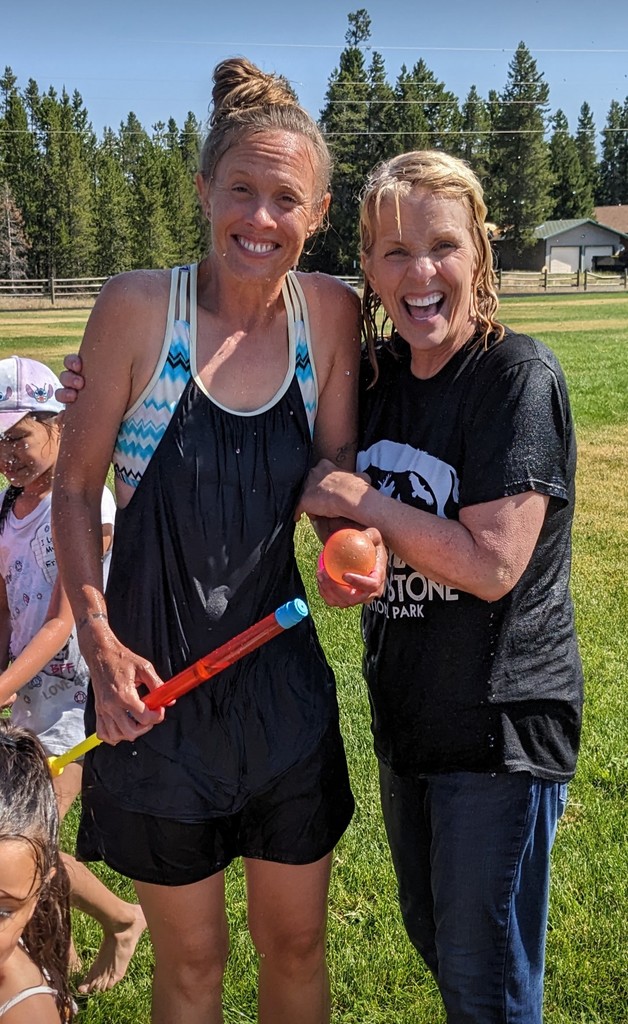 It's time to get your school supplies for the up coming year!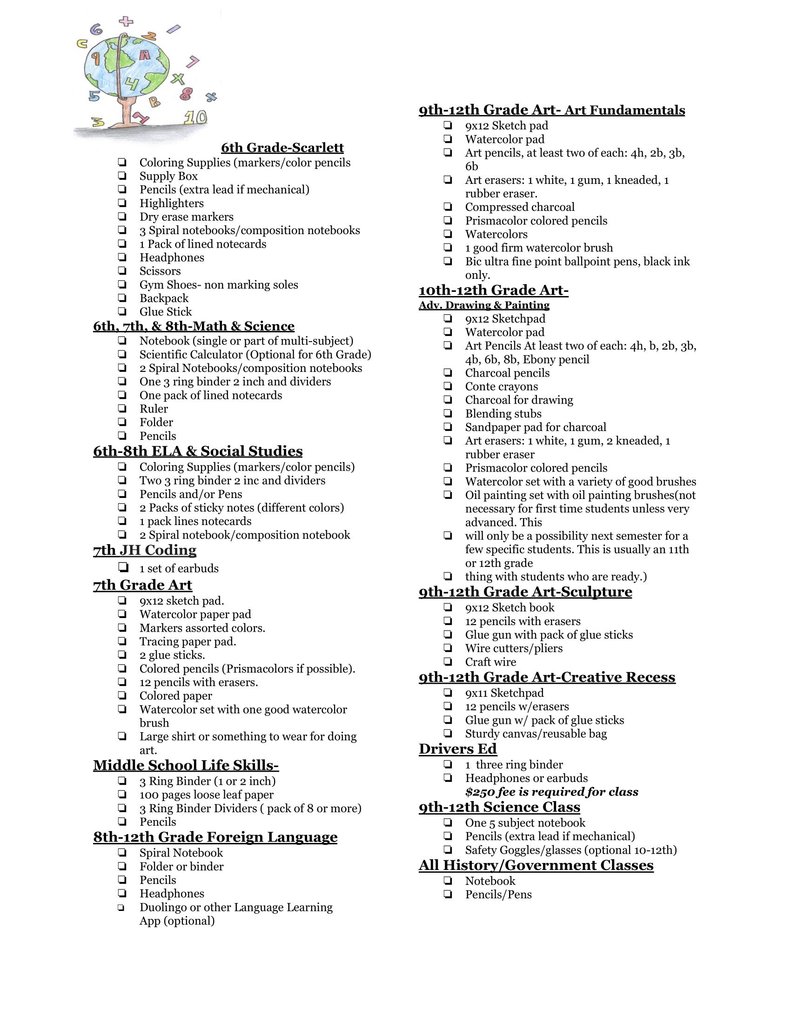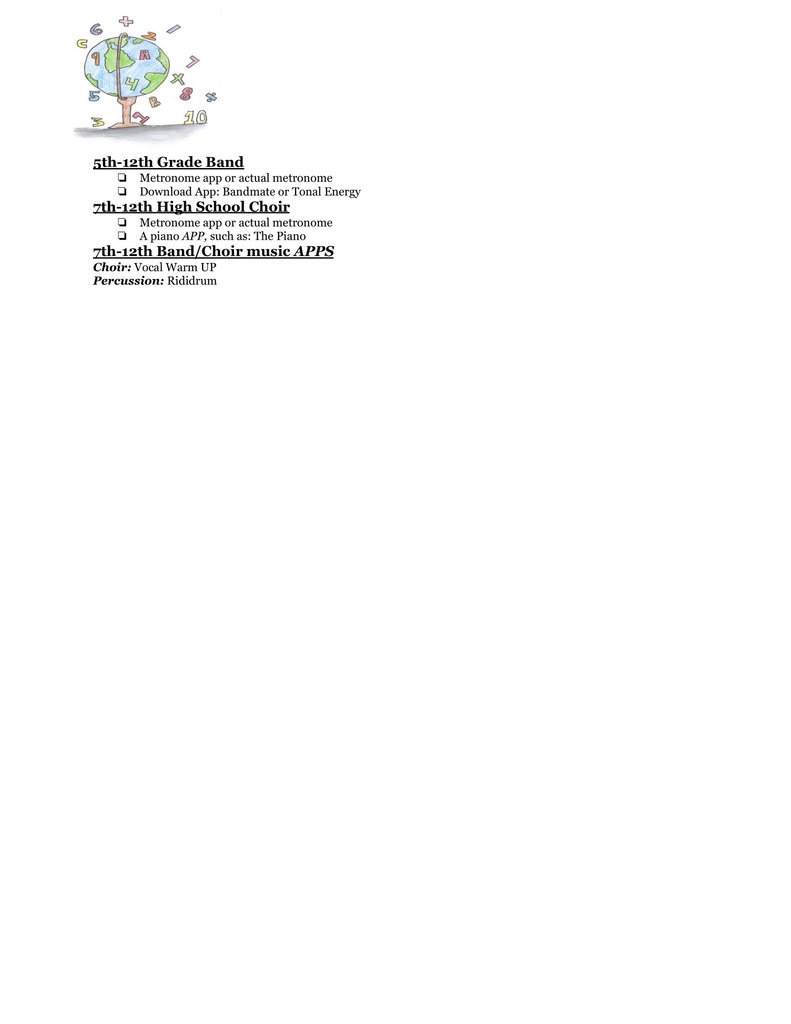 Tutoring available NOW!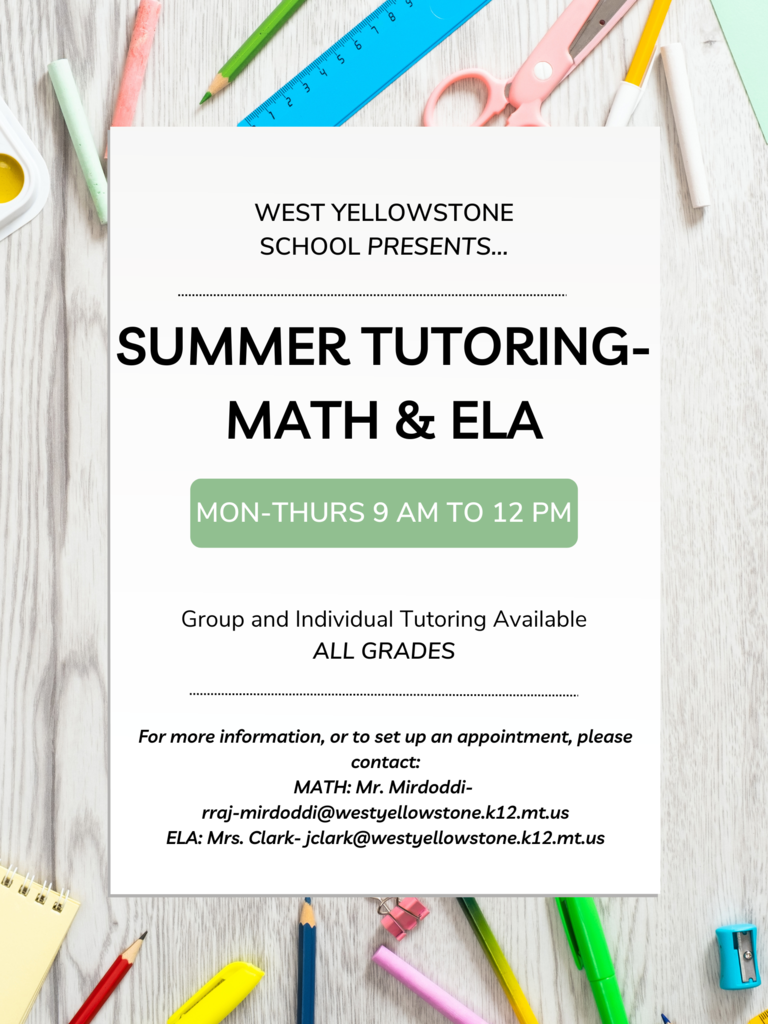 Dear Parents or Guardians, Let me begin by saying, "Thank you" for taking the initial step in helping your child to increase his or her academic abilities! I am pleased to announce that West Yellowstone School is starting summer math tutoring on weekdays (Monday through Thursday) beginning Monday, June 19th from 9am to 12pm. We are trying to support students in knowing the basics of mathematics and enhancing math skills for solving real-world problems. We have created different time slots for student participation: 9:00am-10:00am–Basics of mathematics and number systems 10:00am-11:00am–Algebra 11:00am-12:00pm–Calculus, probability and statistics. I would like to inform you that we can utilize a math-tutoring program to encourage students to think logically and be confident in their problem-solving skills. If you have any questions, and to schedule a time for your student, please contact me at:
raj-mirdoddi@westyellowstone.k12.mt.us
.

FYI: Members of the hiring committee will be meeting at 1:00 p.m. on Tuesday, June 20th to interview classified applicant(s). This meeting is not open to the public.

FYI: Members of the Hiring Committee will be meeting between 11:00 a.m. and 2:00 p.m. on June 15 to interview classified and certified applicants for the upcoming school year. Interviews are not open to the public.

Students in grades K through five, please remember to bring a sack lunch today for our picnic in the park!

On Thursday, June 1st, at 8:30 a.m., we will have our end-of-the-year award ceremony for staff and students K-11 . The community is welcome to join us!

ALL band students grades 6-11 are required to be at the band room for the graduation ceremony at 12:40 p.m. on Monday, May 29.


SPIRIT WEEK!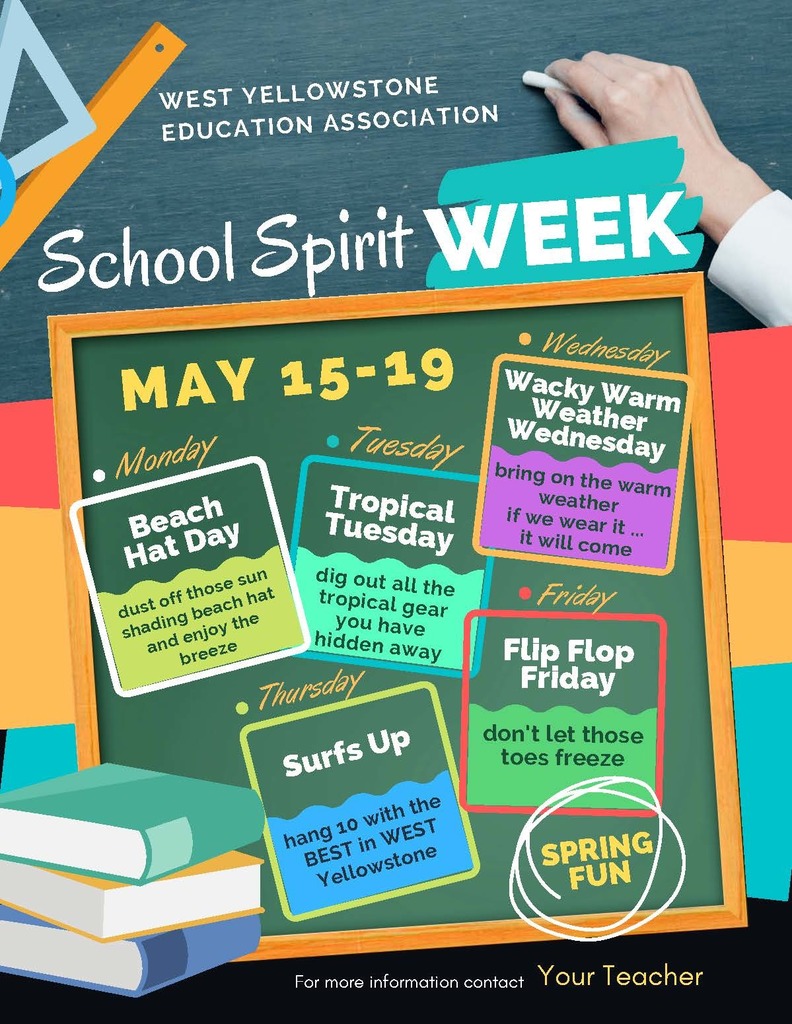 Please join us in partnership with the West Yellowstone Police Department on May 30 from 5:30 PM to 6:30 PM for this very important community meeting regarding school safety and active shooter threats.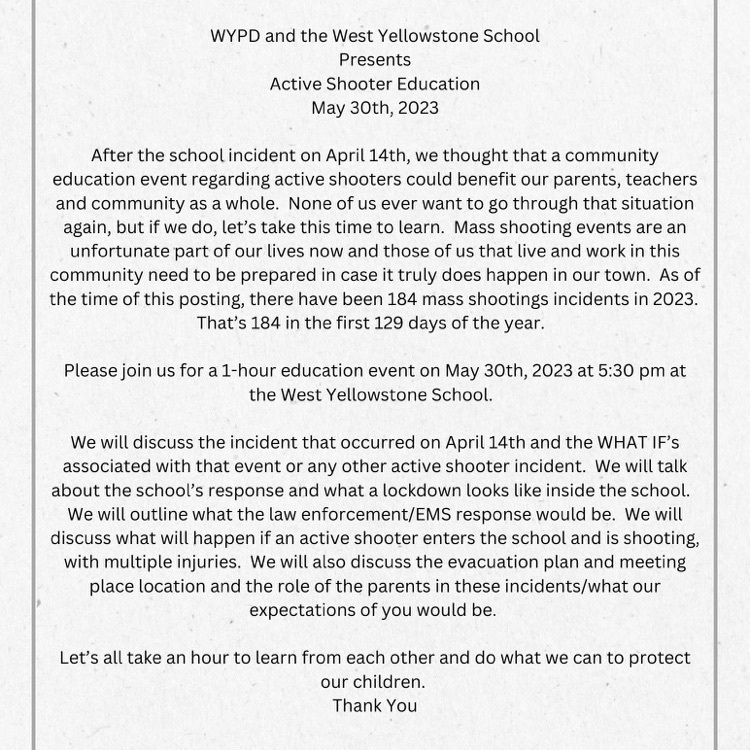 Attention landlords of West Yellowstone! We have multiple teachers moving here to serve our students for the upcoming year, BUT WE NEED YOUR HELP! Currently we need two rental units, but we will definitely need more. Please consider renting to our teachers for our students' sake!

The election results are in. Here are the unofficial results: Kelsey- 292 votes, Tatiana- 305, Brandi with 108. Congratulations to Kelsey Meitzel and Tatiana Salinas on your election!

West Yellowstone Schools is NOW HIRING all of the following: Maintenance Director (available now), Full-Time Custodian (available now), Paraprofessional Classroom Aide (3 openings), Prep Cook (part-time): Monday through Friday, 7:00 - 10:00 or 7:00 - 11:00 a.m., High School English Teacher, Industrial Arts Teacher, Elementary Teacher, K-12 or 5-12 Art Teacher, ELL/World Language Teacher, K-12 Music Teacher, Special Education Teacher, Substitute Teachers, Volunteers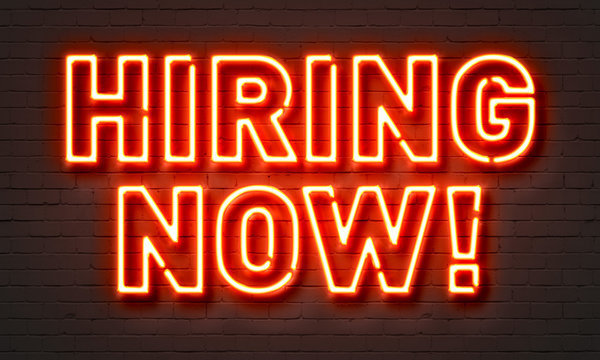 Thank you to the local police department for coming to school today to talk to the kids about how to safely and responsibly use 911.

Do you or someone you know have a student entering kindergarten this coming fall? If so, please call the school and register your student for kindergarten by this coming Friday. Please spread the word! This is important for planning our staffing for the upcoming year.

The lockdown is over. This was not a drill. At approximately 2:25 p.m. today, we received a call that there was a 13 year old with a shotgun at the school. We immediately locked the school down and called law enforcement. Law enforcement arrived in under two minutes. There were agents from all agencies. Law enforcement proceeded to clear the building. After clearing the building, we transitioned to a shelter-in-place in the classrooms until dismissal. All students were dismissed at the normal time without incident. It appears as though this was a "swatting" incident. We have no further information to share at this time. All activities, athletics, and after-school programing today are canceled. Monday is a PIR day, and there will be no school. School will resume as normal on Tuesday.